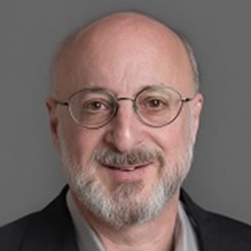 Michael Kaleko, MD, PhD

Senior Vice President, Research & Development
Synthetic Biologics
Dr. Kaleko, Senior Vice President, Research & Development, joined Synthetic Biologics in March 2012 as the Scientific Director. He brings over 20 years of experience in the biotechnology/ pharmaceutical sector, including eleven years at Genetic Therapy, Inc., a Novartis company, where he developed multiple gene transfer and gene expression platform technologies for hemophilia, cancer, diabetes and ocular diseases. In 2002, he co-founded Advanced Vision Therapies, Inc. to develop treatments for eye diseases, including an anti-inflammatory biological for multiple ocular indications. After selling the company in 2005, he continued as Chief Scientific Officer until 2010. Dr. Kaleko has published 62 peer-reviewed articles, filed over 40 patent applications and received the Novartis Pharma Research and Development Business Excellence Award for his work in the diabetes field. Dr. Kaleko earned ScB, MD and PhD degrees from Brown University, served his medical residency in internal medicine at Vanderbilt University and completed a fellowship in clinical endocrinology with a focus in gene therapy research at the University of Washington, Seattle.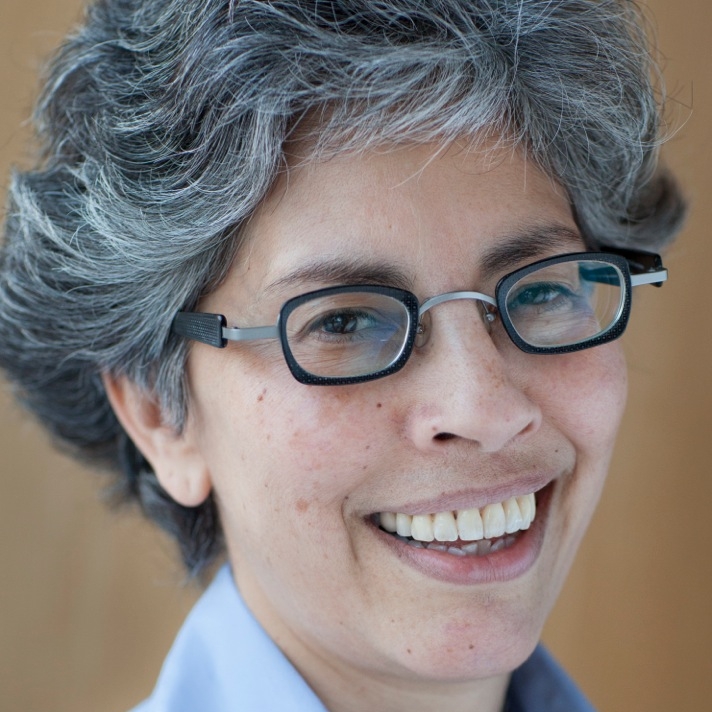 Pilar N. Ossorio

Professor of Law and Bioethics
University of Wisconsin
Pilar N. Ossorio, Ph.D., JD, is Professor of Law and Bioethics at the University of Wisconsin, co-director of the Neurobiology and Law Program at UW, co-director of the Research Ethics Consultation Service at UW, and the Inaugural Ethics Scholar-in-Residence at the Morgridge Institute for Research. Her research interests include: governance of large-scale bioscience research, regulation of research with human participants, data sharing in bioscience, ethical issues in genomics, ethical issues in computational biology, and the use of racial categories in biomedical research. She has served on advisory committees for the National Institutes of Health, the FDA, the Institute of Medicine, Health Canada, and the White House, and as an advisor to several large genomics projects including the 1000 Genomes Project and the Human Microbiome Project. She is currently a member of the Secretary's Advisory Committee on Human Research Protections, advising the U.S. Department of Health and Human Services on regulatory reform and improvements in regulatory implementation. Some recent articles include: Ossorio, P.N., The Ethics of Translating High-Throughput Science Into Clinical Practice, 44 HASTINGS CENTER REPORT 8 (2014); Regulation of Online Social Network Research, 339 SCIENCE 144 (2013); and Taking Aims Seriously: Repository Research and Limits on the Duty to Return Individual Research Findings, 14 GENETICS IN MEDICINE 461 (2012).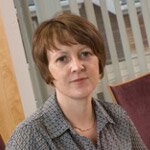 Fiona Copeland

Chairman
PCD Family Support Group
Fiona Copeland is the Chairman of the PCD Family Support Group and is Mum to two boys with PCD. Fiona spent many years working in the banking industry but now is a project management consultant. She is also the Patient Representative for Chronic Supparative Lung Diseases for the BRU CSLD Consortium part of the NIHR Biomedical Research Unit, Royal Brompton Hospital London and is the patient representative for the European Respiratory Society. Her interests include travelling, theatre, running (slowly!), motor racing, rugby and watching her boys do sport.

Alistair Kent OBE

Director
Genetic Alliance UK
Alastair Kent OBE is the Director of Genetic Alliance UK – the national charity of over 180 patient organisations, supporting all those affected by genetic conditions. Genetic Alliance UK's mission is to promote the development of the scientific understanding of genetics and the part that genetic factors play in health and disease, and to see the speedy transfer of this new knowledge into improved services and support for patients.
Alastair is also the Chair of Rare Disease UK (RDUK) the national alliance for people with rare diseases and all who support them. RDUK has over 1,500 members including over 250 patient organisations, health professionals, researchers, the pharmaceutical industry and individual patients and families.
Alastair has worked in the field of genetic and rare disease healthcare for over 20 years. Alastair represents the interests of patients on numerous platforms; he is the president of the European Genetic Alliances Network (EGAN), Immediate Past Chair of the European Platform for Patient Organisations, Science and Industry (EPPOSI) and the EU Committee of Experts on Rare Diseases amongst others. He has previously been a member of the Orphan Medicinal Products Committee and Committee for Advanced Therapies at the European Medicines Agency and a member of the Human Genetics Commission.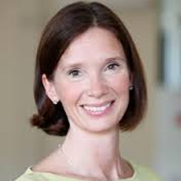 Ailsa Hart

BA (Hons) BMBCh FRCP PhD

Dr Ailsa Hart trained in medicine at Oxford University and was awarded a First Class Honours Degree in 1992 and the George Pickering Prize for Medicine and Surgery Proxime Accessit in 1995 and prizes for outstanding achievements. She achieved Membership of the Royal College of Physicians in 1998 and trained in Gastroenterology and General Internal Medicine in London. She also worked at the Academic Medical Centre in Amsterdam in 2004. She achieved her PhD in 2005 with Imperial College, London funded by a Wellcome Trust Fellowship. She became a Fellow of the Royal College of Physicians in 2013.
She was appointed to the consultant staff of St Mark's Hospital in 2008 and became a Clinical Senior Lecturer at Imperial College London, having been awarded a highly competitive Clinical Senior Lectureship by the Higher Education Funding Council for England. She is currently Director of St Mark's Hospital Inflammatory Bowel Disease Unit, which has around 5000 patients, and Honorary Senior Clinical Lecturer at Imperial College.
Her clinical work covers the spectrum of gastrointestinal diseases, with a particular interest in inflammatory bowel diseases (Crohn's disease and ulcerative colitis). Her research interests focus on intestinal immunology and bacteriology aiming to further our understanding of the pathogenesis of inflammatory intestinal disorders.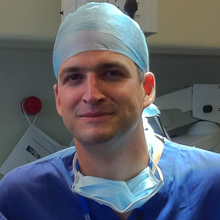 James Kinross

Senior Lecturer in Colorectal Surgery
Imperial College London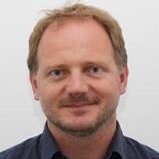 Bernard Berger

Senior Scientist
Nestlé Research Center in Nutrition and Health Research
Dr. Bernard Berger is senior scientist at the Nestlé Research Center in Nutrition and Health Research. After a PhD thesis on mobile genetic elements at the University of Lausanne, he moved to the Nestlé Research Center, where he contributed to the publication of the first genome of a human commensal bacterium, Bifidobacterium longum (Schell 2002, PNAS). He studied the interactions between bacteria and host, the phylogeny and bacterial stress response in lactic acid bacteria (LAB). These works covered a large range of topics of interest for the food industry, and ended up in publications of general interest for LAB microbiologists. His work is currently focusing on microbial ecology of infant and adult health.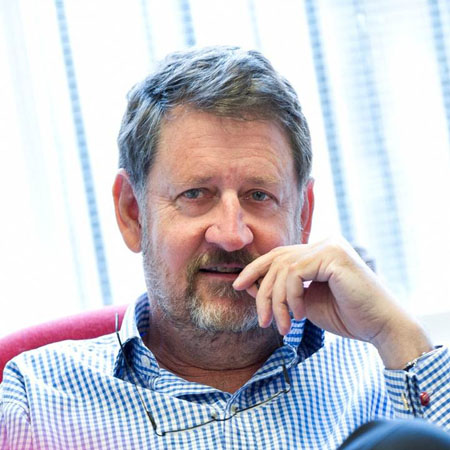 William Cookson

Professor of Genomic Medicine and Head of Respiratory Sciences
Imperial College London
Bill Cookson is Professor of Genomic Medicine and Head of Respiratory Sciences at Imperial College London. He trained as a respiratory physician in Australia before completing his DPhil at University College Oxford. Bill and his research partner Miriam Moffatt have found many of the major genes underlying asthma. Against prevailing wisdom, they discovered that normal lungs are not sterile and showed that abnormalities of their bacterial communities may cause asthma. They run a program using genomic tools to understand of the lung microbiome in many common lung diseases, including asthma, COPD, Cystic Fibrosis and pneumonia. Bill was elected to Fellowship of the Academy of Medical Sciences in 1985. He was awarded the first joint Wellcome Trust Senior Investigator Award with Miriam Moffatt in 2011, and in 2013 became a NIHR Senior Investigator.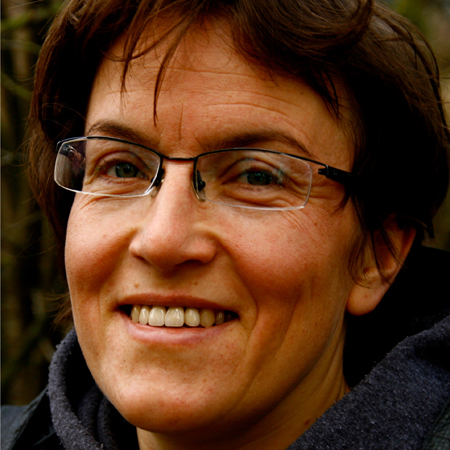 Sasha Zhernakova

Assistant Professor and Rosalind Franklin Fellow
Groningen University
Sasha is an Assistant Professor and a Rosalind Franklin Fellow at the University of Groningen.
Her research interest lies in understanding the complex interplay of environmental and genetic components in predisposition to common diseases and traits, including aging and gastrointestinal diseases – IBD, celiac disease and IBS. Sasha's group in the Department of Genetics performs the data analysis of interaction of host genetics and intestinal bacteria in relation to gut health, including analysis of case-control and population cohorts.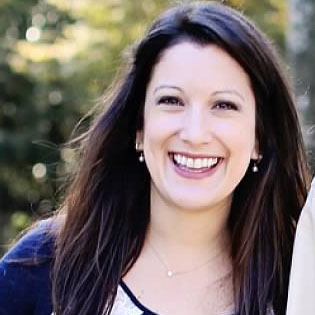 Ruth Ann Luna

Director, Medical Metagenomics, Texas Children's Microbiome Center and Assistant Professor
Texas Children's Hospital and Baylor College of Medicine
Dr. Ruth Ann Luna serves as Assistant Professor in the Department of Pathology & Immunology of Baylor College of Medicine and as Director of Medical Metagenomics within the Texas Children's Microbiome Center at Texas Children's Hospital. Dr. Luna also directs the Therapeutic Microbiology Fellowship program, serves on the advisory boards of the MD Anderson Molecular Genetic Technology Program and Masters in Diagnostic Genetics, and mentors several clinical fellows as members of their Scholarship Oversight Committees. Dr. Luna directs the next-generation sequencing efforts of the Texas Children's Microbiome Center and focuses on multi-omic profiling in a variety of body sites and disease populations. Dr. Luna is a member of the Institutional Review Board of Baylor College of Medicine and is active in clinical research. As a co-investigator on a large Autism Speaks funded study, she is exploring the gastrointestinal and neurobehavioral aspects of children diagnosed with autism spectrum disorders, with specific emphases on the gut microbiome and metabolome. Beyond the microbiome-gut-brain axis, Dr. Luna has an active interest in the respiratory microbiome as well as the role of microbiome characterization in clinical diagnostics.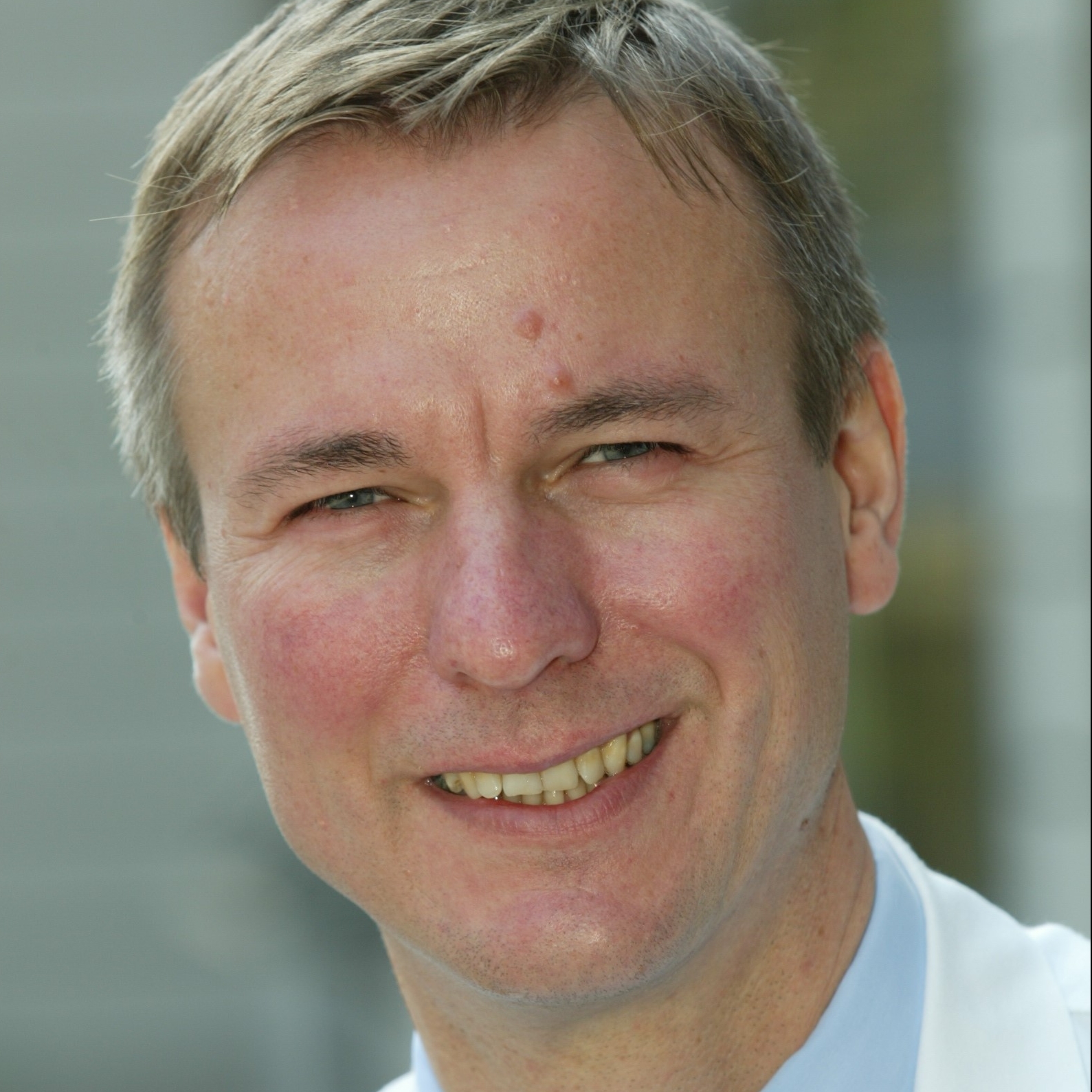 Frank Nestle

Professor & NIHR Senior Investigator
St. John's Institute of Dermatology, King's College London and Guy's & St. Thomas' Hospitals
Professor Frank O. Nestle holds the Mary Dunhill Chair of Cutaneous Medicine and Immunotherapy, at St. John's Institute of Dermatology, King's College London. He is a Non-Executive Director at Guy's and St. Thomas' Hospital and Lead of the Personalized Medicine Cluster at its Biomedical Research Centre (BRC). He is also Director of the Federation of Clinical Immunology Society (FOCIS) Centre of Excellence King's College London and is currently President-Elect of the Federation of Clinical Immunology Societies (FOCIS).
His main research interests include the pathogenesis and immunotherapy of inflammatory skin disease and skin cancer. He has given over 350 scientific lectures at national and international conferences and has published over 190 scientific articles in publications such as Nature, Nature Medicine, New England Journal of Medicine, Journal of Experimental Medicine and Lancet.
In recognition of his scientific achievements, Professor Nestle has been appointed as a National Institute for Health Research (NIHR) Senior Investigator and elected as a Fellow of the Academy of Medical Sciences (FMedSci). He was a Visiting Professor at the Mayo Clinic, Yale Medical School and Rockefeller University. He has received numerous awards including the Alfred Marchionini Research Award at the 20th World Congress of Dermatology and the American Skin Association Achievement Award at the Tricontinental Meeting of the Societies of Investigative Dermatology.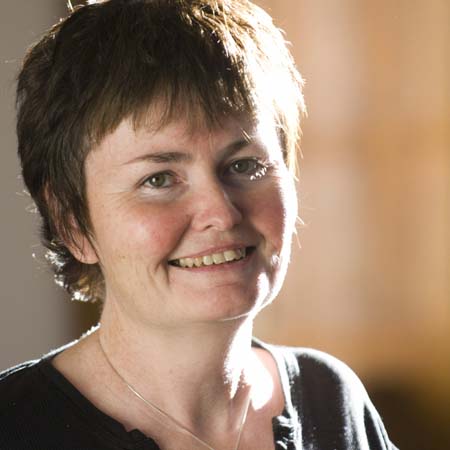 Fiona Powrie

Professor & Director
Kennedy Institute of Rheumatology, University of Oxford, UK
Fiona Powrie is the Director of the Kennedy Institute of Rheumatology and Principal Investigator in the Translational Gastroenterology Unit, University of Oxford. Her research interests include characterisation of the interaction between the intestinal microbiota and the host immune system and how this mutualistic relationship breaks down in inflammatory bowel disease (IBD). Her work has identified the functional role of regulatory T cells in intestinal homeostasis and shed light on their development and mechanism of action. She has also shown that both adaptive and innate immune mechanisms contribute to intestinal inflammation and identified the IL-23 pathway as a pivotal player in the pathogenesis of chronic intestinal inflammation. This body of work has provided insight into new therapeutic targets in IBD. Fiona Powrie received the Ita Askonas Award from the European Federation of Immunological Societies for her contribution to immunology in Europe and the Louis Jeantet Prize for Medicine 2012. She was elected a Fellow of the Royal Society in 2011, EMBO in 2013 and the Academy of Medical Sciences in 2014.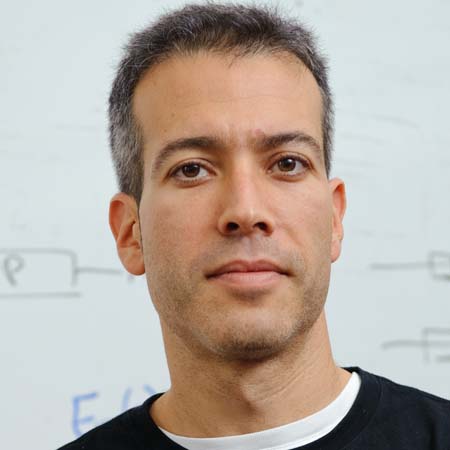 Eran Segal

Associate Professor
Department of Computer Science and Applied Mathematics, Weizmann Institute of Science
Prof. Segal is an associate Professor at the Department of Computer Science and Applied Mathematics at the Weizmann Institute of Science, heading a lab with a multi-disciplinary team of computational biologists and experimental scientists in the area of Computational and Systems biology. His group has extensive experience in machine learning, computational biology, probabilistic models, and analysis of heterogeneous high-throughput genomic data from various technologies such as next-generation sequencing. His research focuses on developing quantitative models for all levels of gene regulation, including transcription, chromatin, and translation; and Studying the relationship between nutrition, health, and gut microbes in human individuals (http://personalnutrition.org). Lab website:
Prof. Segal published over 100 publications, and received several awards and honors for his work, including the 2007 EMBO young investigator award, and the 2007 Overton prize, awarded annually by the International Society for Bioinformatics (ICSB) to one scientist, in early to mid-career, for outstanding accomplishments in the field of computational biology. He was recently elected as an EMBO member and as a member of the young Israeli academy of science.
Before joining the Weizman Institute, Prof. Segal held an independent research position at Rockefeller University, New York.
Education: Prof. Segal was awarded a B.Sc. in Computer Science summa cum laude in 1998, from Tel-Aviv University, and a Ph.D. in Computer Science and Genetics in 2004, from Stanford University.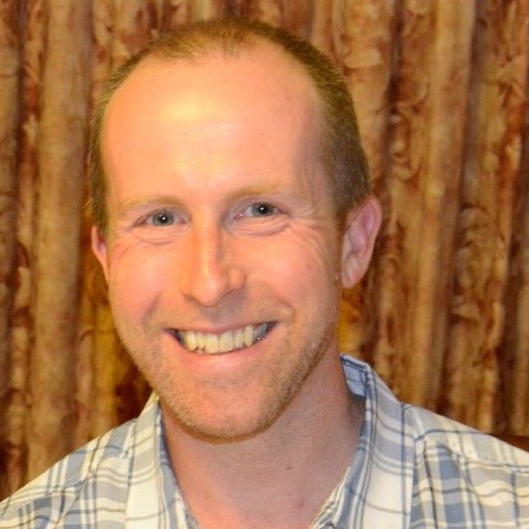 Peter G. McLean

Scientific Director, GI Drug Discovery Unit
Takeda Pharmaceuticals International
Dr McLean has a long experience in gastro-intestinal disease research and drug discovery in the pharmaceutical industry with expertise in translational sciences, gastroenterology, immunology and most recently the gut microbiota. His career spans academia, pharmaceutical industry (GSK/Takeda) and nutrition health sciences (Nestle Research Centre) leading clinical and preclinical projects with over 40 publications in peer reviewed scientific journals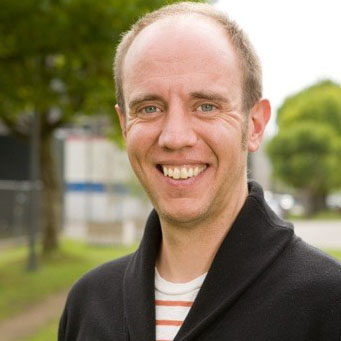 Paul Wilmes

Associate Professor of Systems Ecology
Luxembourg Centre for Systems Biomedicine of the University of Luxembourg
Paul Wilmes earned his PhD from the School of Environmental Sciences at the University of East Anglia (UK) in 2006. For part of his doctoral research, he spent time at the Max Planck Institute for Marine Microbiology in Bremen (Germany). Paul subsequently carried out postdoctoral research at the University of California, Berkeley from where he returned in 2009 to his native Luxembourg through the ATTRACT fellowship scheme of the National Research Fund. Paul is currently Associate Professor of Systems Ecology at the Luxembourg Centre for Systems Biomedicine of the University of Luxembourg, where he heads the Eco-Systems Biology research group. Paul's main research focus is on using Systems Biology approaches for unraveling fundamental ecological relationships within and between microbial populations in situ. His group has developed appropriate wet- and dry-lab methodologies for carrying out systematic molecular measurements of microbial consortia over space and time. This allows for example to define lifestyle strategies of distinct populations and link these to genetic and functional traits. The same approaches are allowing the study of microbiome-host molecular interactions. In this context, his group has also recently developed a microfluidics-based in vitro model of the human-microbial gastrointestinal interface.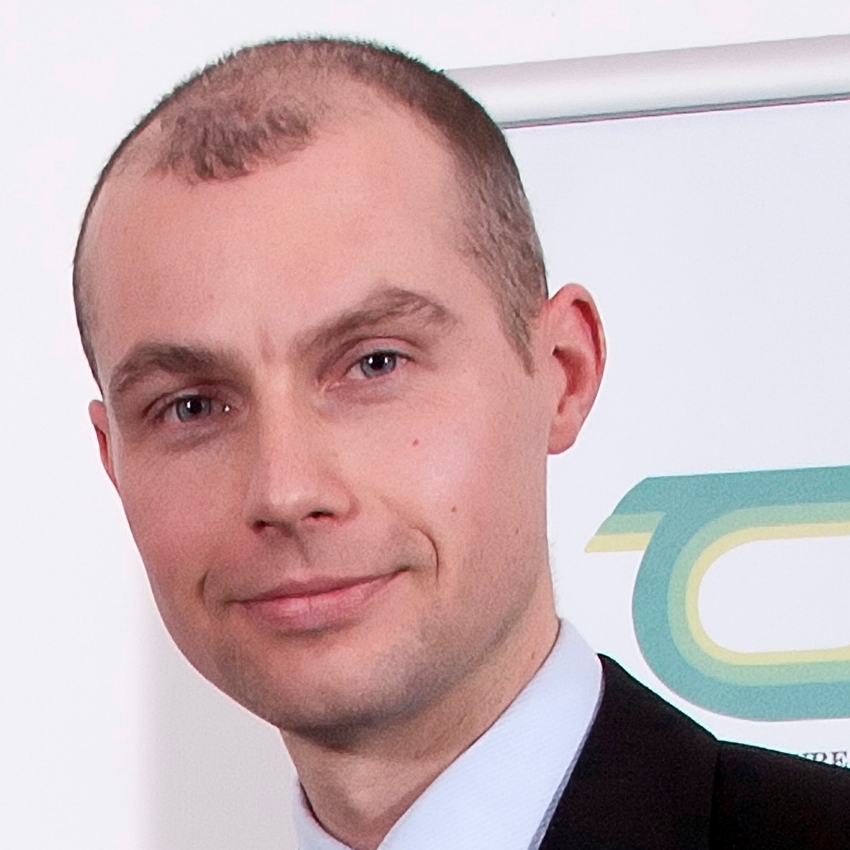 Paul Cotter

Principal Research Officer
Teagasc Food Research Centre & Principal Investigator, APC
Paul is a Principal Research Officer at Teagasc Food Research Centre, Ireland where he also runs the Teagasc Next Gen Sequencing Centre. In addition, he is a Principal Investigator within the APC Microbiome Institute and an adjunct lecturer at Cork Institute of Technology. Paul's research focuses on the microbiology of food and the gastrointestinal tract and the modulation thereof, in the latter case through for, example, diet and exercise. His laboratory were awarded the title of Irish Food/Agriculture Laboratory of the Year 2013 and he has received awards from the Society for Applied Microbiology, ESCMID and FEMS and is an appointed faculty member of Faculty of 1000 (Biology) since 2006. Dr Cotter is also the author of >160 peer-reviewed publications resulting from research funded by the EU, Science Foundation Ireland, the Irish Health Research Board, Enterprise Ireland, the Irish Department of Agriculture, Fisheries and Food and the Irish Research Council for Science Engineering and Technology. He is also a member of the editorial boards of eBIO, Applied & Environmental Microbiology, PLoS One, BMC Microbiology, F1000 Reports and Proteins & Antimicrobial Peptides.

Max Nieuwdorp

Professor in Internal Medicine and Diabetes, AMC, Amsterdam, the Netherlands, and Visiting Professor, Gothenborg University
AMC, Amsterdam, the Netherlands and Gothenborg University
Professor Nieuwdorp studied Medicine at Utrecht University and did a PhD in diabetes and vascular medicine at AMC-UvA (under supervision of prof John Kastelein). After a residency in Internal Medicine and fellowhip in Endocrinology at the AMC-UvA and a postdoctoral fellowship on glycobiology at UC San Diego (prof Jeff Esko, department of Cellular and Molecular Medicine) ,he is also visiting professor at Gothenborg University (in the lab of Prof Fredrik Backhed). prof Nieuwdorp started his own translational research group at Amsterdam Diabetes center AMC-VUmc (currently 14 PhD students, 3 postdoctoral fellow, 2 technicians) focusing on translational research aimed at dissecting the causal role of (small) intestinal bacterial strains to reverse insulin resistance , visceral adipose tissue inflammation and cardiovascular disease.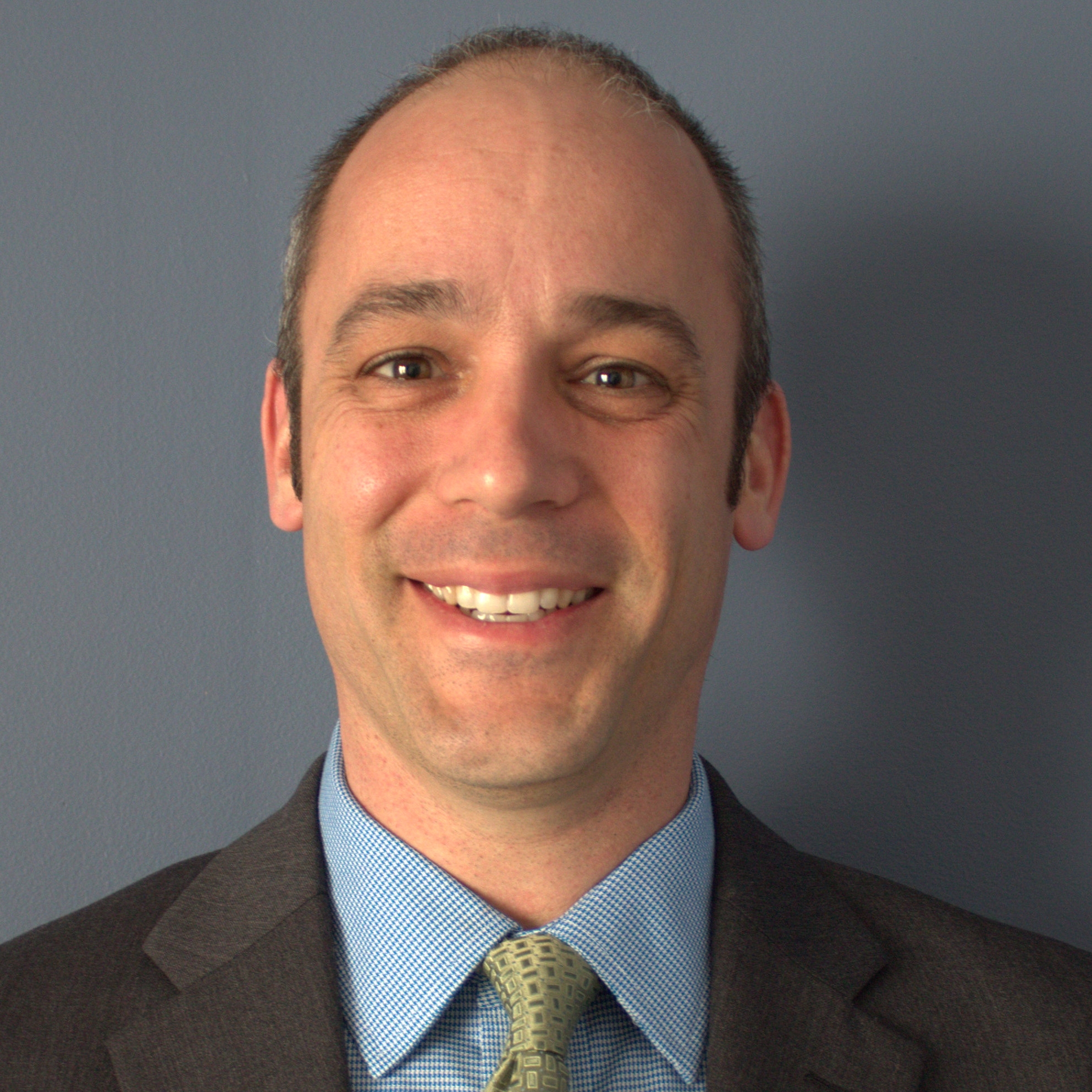 Matthew Henn

SVP, Head of Drug Discovery & Bioinformatics
Seres Therapeutics
Matthew Henn has over 16 years of combined research experience in microbial ecology, genomics, and bioinformatics that span both environmental and infectious disease applications. Prior to joining Seres Therapeutics he was the Director of Viral Genomics and Assistant Director of the Genome Sequencing Center for Infectious Diseases at the Broad Institute of MIT and Harvard. Matt is an expert in the development, implementation, and application of various genomic technologies to the study of microbial populations and their metabolic function. He has over 60 peer-reviewed publications in microbiology and bioinformatics and he has led multiple large-scale international genomic projects. He is a scientific advisor for the National Institutes of Health's Viral Pathogen Bioinformatics Resource Center and served on the editorial board of Genome Medicine from 2010 to 2015. Matt earned his Ph.D. in Ecosystem Sciences from the University of California at Berkeley, where he was a NASA Earth Systems Sciences Fellow, and trained as a NSF Postdoctoral Fellow in Microbiology at Duke University.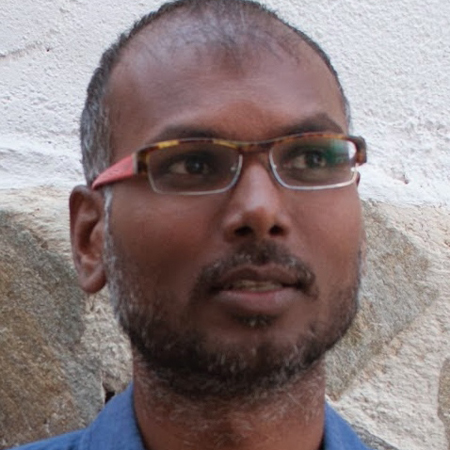 Manimozhiyan Arumugam

Group Leader and Associate Professor
Novo Nordisk Foundation Center for Basic Metabolic Research, University of Copenhagen
Dr. Manimozhiyan Arumugam is a Group Leader and Associate Professor at the Novo Nordisk Foundation Center for Basic Metabolic Research, University of Copenhagen.
Dr. Arumugam received his PhD in computational biology from the European Molecular Biology Laboratory (Heidelberg) in 2010. At the Metabolic Genetics section of the Center, he studies the trillions of microbes that inhabit the human gut, collectively called the human gut microbiota. As part of the European MetaHIT consortium, he has contributed to major advances in understanding the human gut microbiome (collective genomes of the human gut microbiota), including the establishment of the first human gut microbial gene catalog and the discovery of enterotypes. He believes that our health and diseases are strongly influenced by our genetics, by the environment we live in, and by our gut microbiome. His research is thus interdisciplinary, combining metagenomics (a technique to study the gut microbiome), (epi)genomics, (epi)genetics, (meta)transcriptomics, and metabolomics. Arumugam group investigates the role of gut microbiome in multiple sclerosis, type 2 diabetes and obesity. The group also has international collaborations studying the interaction between the gut microbiome and the host in the context of several other diseases, including cardiometabolic diseases, chronic liver diseases and cancer.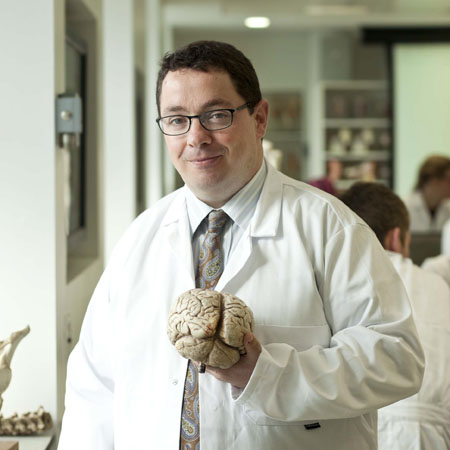 John Cryan

Professor & Chair, Dept Anatomy & Neuroscience, & Principal Investigator
APC, University College Cork
John F. Cryan is Professor & Chair, Dept. of Anatomy & Neuroscience, University College Cork.  He received a B.Sc. (Hons) and PhD from the National University of Ireland, Galway, Ireland. He was a visiting fellow at the Dept Psychiatry, University of Melbourne, Australia (1997-1998), which was followed by postdoctoral fellowships  at the University of Pennsylvania, Philadelphia, USA and The Scripps Research Institute, La Jolla, California. He spent four years at the Novartis Institutes for BioMedical Research in Basel Switzerland, as a LabHead, Behavioural Pharmacology prior to joining UCC in 2005 where he was  a Senior Lecturer in Pharmacology in the School of Pharmacy and in the Dept. Pharmacology & Therapeutics UCC. Currently he is also a Principal Investigator in the Alimentary Pharmabiotic Centre (http://www.ucc.ie/research/apc/content).
Prof. Cryan has an H-Index of 57 (Google Scholar) having published over 250 peer-reviewed articles and book chapters including articles in high-impact journals such as PNAS, Neuron, Nature Reviews Neurosci. Molecular Psychiatry, Biological Psychiatry, Progress in Neurobiology, Nature Reviews Drug Discovery, Gastroenterology, Gut and Journal of Neuroscience. He  has edited books  on "Behavioural Neurogenetics" (Springer Press, 2012) on "Depression: From Psychopathology to Pharmacotherapy" (Karger Press, 2010) and "Microbial Endocrinology: The Microbiota-Gut-Brain Axis in Health and Disease" (Springer Press, 2014).
Prof. Cryan was recently selected as a Highly Cited Researcher by Thomson Reuters.  Those researchers who, within an ESI-defined field, published Highly Cited Papers were judged to be influential, so the production of multiple top 1% papers was interpreted as a mark of exceptional impact.  Professor Cryan, as a member of the Highly Cited Researcher List is also included in the 2014 The World's most Influential Scientific Minds.
Prof. Cryan is a Senior Editor of Neuropharmacology and Nutritional Neuroscience and an Editor of British Journal of Pharmacology. He is Advisory Editor of Psychopharmacology; on the Board of Reviewing Editors of Brain Research; an Associate Editor of Frontiers in Behavioural Neuroscience; an Associate Editor of Frontiers in Psychopharmacology and Frontiers in Gastrointestinal Pharmacology; an Editorial Board Member of Behavioural Pharmacology; Neuroscience and Biobehavioral Reviews, Genes, Brain & Behavior and International Journal of Neuropsychopharmacology. Prof Cryan received the inaugural University College Cork Researcher of the Year Award in 2012. Cryan has also been honoured with the European College of Neuropsychopharmacology (ECNP) Fellowship Award, the Wyeth Psychopharmacology Award from British Association of Psychopharmacology and the Young Scientist Award from the European Behavioural Pharmacology Society. He has received commercialisation awards from UCC in 2012 and 2013. Further, in 2013 he received the University of Utrecht Award for Excellence in Pharmaceutical Research and delivered the Royal Academy of Medicine in Ireland Conway Review Lecture and the De Pazzi Lecture at University College Cork. He gave the Wingate Lecture at Barts & The London School of Medicine and Dentistry in 2014. Prof Cryan was also a TEDMED Invited Speaker in 2014.
Johan E.T. van Hylckama Vlieg

Senior Director Microbiome – Health & Nutrition Division
Chr. Hansen
JETvHV is currently Senior Director Microbiome at Chr. Hansen AS, one of the largest microbe producing companies in the world (www.chr-hansen.com). He is responsible for microbiome innovation program and heading the microbiome research and pilot facility. He has 20 years of experience and leadership in gut microbiology, probiotics and food biotechnology in industry and academia.  He is (co)author of more than 70 peer-reviewed publications h-index > 30 (Google Scholar) and inventor of 13 patents or patent applications.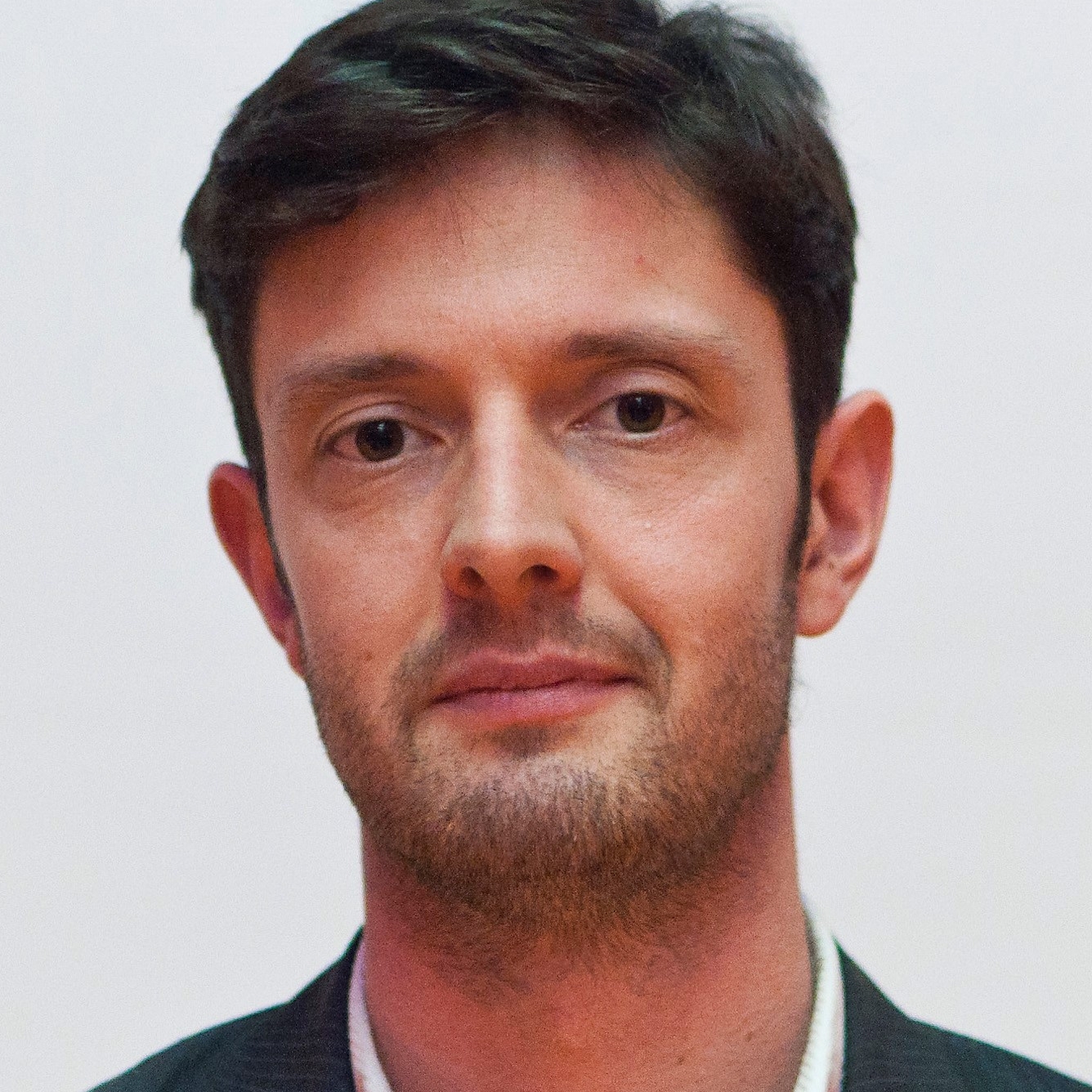 Jeroen Raes

Professor, Dept of Microbiology and Immunology VIB lab for Bioinformatics and (eco-)systems biology
KULeuven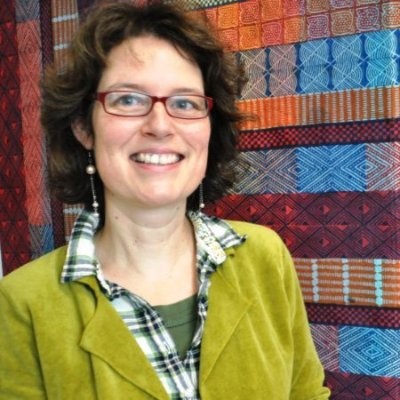 Janneke van de Wijgert

Clinical Epidemiologist and Professor
Institute of Infection and Global Health, University of Liverpool
Professor Janneke van de Wijgert is a translational infectious disease researcher, educated in medical biology, public health epidemiology and medicine, and with work experience in clinical epidemiological research, laboratory research, and product development. The focus of her research has been prevention, diagnosis and treatment of HIV and other sexually transmitted infections (STI), including GCP-compliant clinical trials of new prevention technologies, evaluation of novel rapid diagnostics, and research on the cervicovaginal microbiome and mucosal immunology. Her main areas of research: 1) role of the human microbiome in health and disease, with an emphasis on the role of the cervicovaginal microbiome in reproductive and neonatal health and disease; and 2) prevention of transmission of HIV and other sexually transmitted infections (STI), including evaluation of new prevention technologies.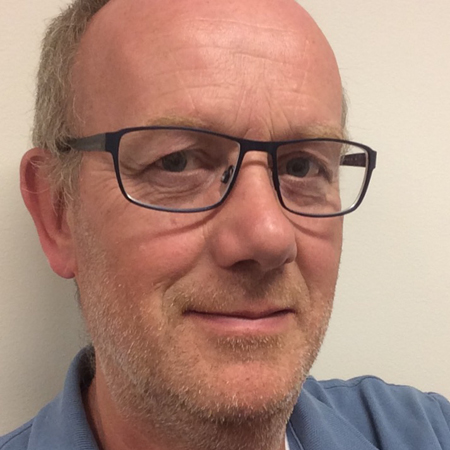 Hermie J.M. Harmsen

Associated Professor
University Medical Center Groningen
Associated Professor: 2005-Current position. University of Groningen/UMCG, Netherlands Department of Medical Microbiology: Human Microbiota and Gut Ecology in health and disease.
Principal-investigator of a project sponsored by DSM on the stimulation of butyrate-producing bacteria in human gut. 2015-2017
Principal-investigator of a project is in a consortium, led and financed by Chr. Hansen, with the University of Groningen (NL), the University of Aberdeen (UK), and University of Wageningen (NL). The aimed at exploiting the human microbiome and developing bacterial products that can improve human health, for example in the prevention and treatment of gastro-intestinal and metabolic diseases. 2015-2017
Project manager-investigator of the EC 7th Framework Programme 2007-2013 DIABIMMUNE Pathogenesis of Type 1 Diabetes – Testing the Hygiene Hypothesis Project Number: 202063 Project website: http://www.diabimmune.org/
Principal-investigator of the SRON-ESA project: Molecular monitoring and control of microbial populations in enclosed environments in space. 2005-2010.
Helen Kettle

Mathematical Modeller
Biomathematics and Statistics Scotland, Edinburgh
Helen Kettle is a mathematical modeller at Biomathematics and Statistics Scotland. Essentially an applied mathematician, she has worked on a diverse range of topics including computational fluid dynamics and climate change, however, her focus is now on modelling biological systems in collaboration with biological scientists.
She is commited to developing user-friendly mathematical models which further scientific understanding and provide predictive capability. Recently, together with microbiologists at the Rowett Institute of Nutrition and Health (Aberdeen), she has developed a model for simulating the dynamics of human gut microbiota.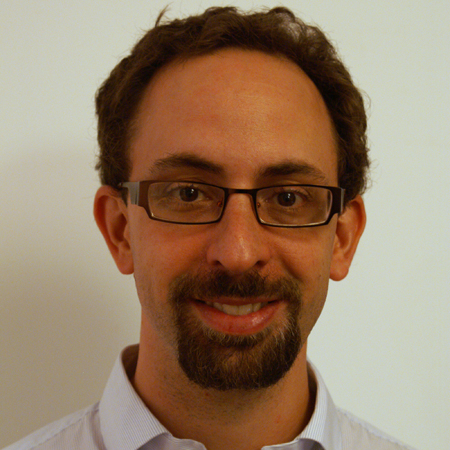 Harry Sokol

Gastroenterology Department
Saint-Antoine Hospital, Paris, France
Harry Sokol is associate Professor in the Gastroenterology Department of the Saint Antoine Hospital (Paris, France) and is leader of the "Gut microbiota and Immunity" lab (INSERM U1157, AVENIR team & MICALIS institute, INRA). Harry Sokol is an internationally recognized expert in inflammatory bowel disease (IBD) and in gut microbiota fields and published over 90 papers on these topics. On the clinical IBD side, his contributions imply epidemiology and therapeutic strategies. His work on the role of the gut microbiota in IBD pathogenesis led to landmark papers describing the IBD-associated dysbiosis (imbalance in gut microbiota composition) and the role of the pivotal commensal bacteria Faecalibacterium prausnitzii in gut homeostasis and in IBD. Currently, his work focuses on deciphering the gut microbiota-host interactions in health and diseases (particularly IBD and Clostridium difficile infection) in order to better understand their pathogenesis and develop innovative treatments.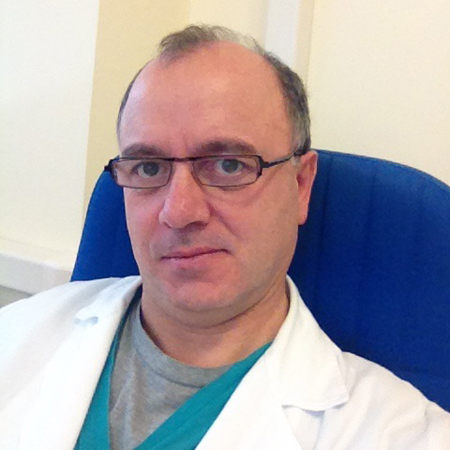 Giovanni Cammarota

Associate Professor of Internal Medicine
School of Medicine and Surgery of the Catholic University in Rome
Professor Cammarota holds the position of Associate Professor of Internal Medicine at the School of Medicine and Surgery of the Catholic University in Rome. He has tried to combine a busy clinical workload with teaching, research, audit and committee work; with variable degrees of success. Major research area have been in H.pylori, particularly the mucosal immune response to infection, gastro-esophageal reflux, celiac disease, gastrointestinal endoscopy. In the last few years, a major topic of Prof. Cammarota's research is the fecal microbiota transplantation. He has published several papers in this field. For instance, he has provided the first randomized clinical trial on the use of colonoscopy as delivery route of fecal infusion in patients with recurrent Clostridium difficile infection. Prof Cammarota has published more than 200 papers in peer-reviewed scientific journals.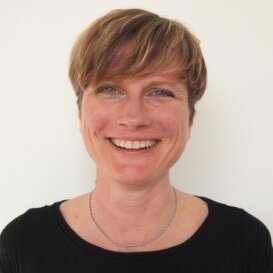 Egija Zaura

Associate Professor, Oral Microbial Ecology, Department of Preventive Dentistry
Academic Centre for Dentistry Amsterdam (ACTA), the Netherlands
Dr Egija Zaura is Associate Professor in oral microbial ecology at the Department of Preventive Dentistry at Academic Centre for Dentistry Amsterdam (ACTA), the Netherlands. She obtained her Dental degree in 1995 at Karolinska Institute, Sweden. After graduation, Egija combined her work in the dental clinic in Riga with accomplishing a degree in General Dentistry at Riga Stradins University, Latvia, in 1997. In 2002 she acquired a PhD in Preventive Dentistry, cum laude, at Academic Centre for Dentistry Amsterdam (ACTA). Her research topics span from biofilm models and clinical studies to advanced molecular technologies in oral microbial diagnostics and complex sequencing data analyses. Her current principal interests lay on oral microbial ecology at health and disease, and translating this fundamental knowledge to the clinical practice.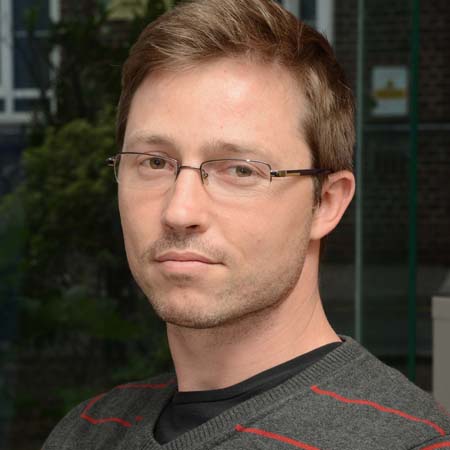 David A MacIntyre

Lecturer in Reproductive Systems Medicine
Institute of Reproductive and Developmental Biology, Imperial College
Dr David MacIntyre's research investigates the role of inflammation in the onset of term and preterm human labour. He is particularly interested in understanding the implications of the vaginal microbiome in pregnancy outcomes. His research team approaches this using both classical biochemistry methods as well as a "systems" approach where data acquired from genomic, transcriptomic and metabonomic platforms are integrated and modelled to investigate the interaction between vaginal microbiota and the maternal host. It is hoped that will lead to improved diagnostic and predictive tools that will assist in patient stratification and ultimately, improved pregnancy outcomes.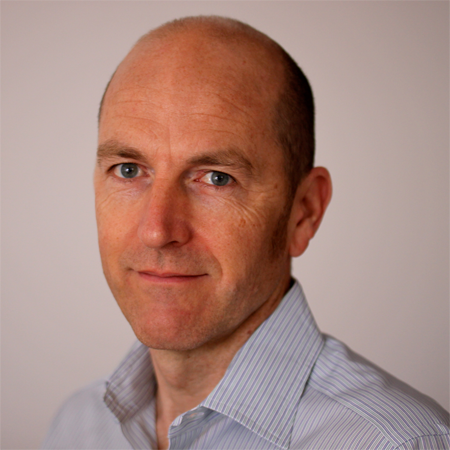 R. Anthony Williamson

Head of Technology, Janssen Prevention Center
Janssen Pharmaceutical Companies of Johnson & Johnson
R. Anthony Williamson is Head of Technology at the Janssen Prevention Center, part of the Janssen Pharmaceutical Companies of Johnson & Johnson. He earned a Ph.D. in Molecular Immunology from the University of Sheffield, UK, then joined The Scripps Research Institute, La Jolla, where, latterly as associate professor, he studied monoclonal antibodies specific for human viral pathogens and for prion proteins. Anthony co-founded Prion Solutions Inc., a company focused on the diagnosis of prion diseases such as Creutzfeldt-Jakob disease, and Calmune Corporation, serving as President and Chief Executive Officer. Anthony lead the Crucell Vaccine Institute (now Janssen Prevention Center) in La Jolla from mid-2011 to mid-2013. Following his work in La Jolla, he relocated to London, UK, to establish a foothold in microbiome research.